SeAH NEWS 2022-07-14
SeAH Aerospace & Defense to Participate in the World's Largest Airshow, Farnborough International Airshow 2022
Promoted the aviation aluminum alloy products as the only Korean manufacturer.
Recognized by the global aerospace material market.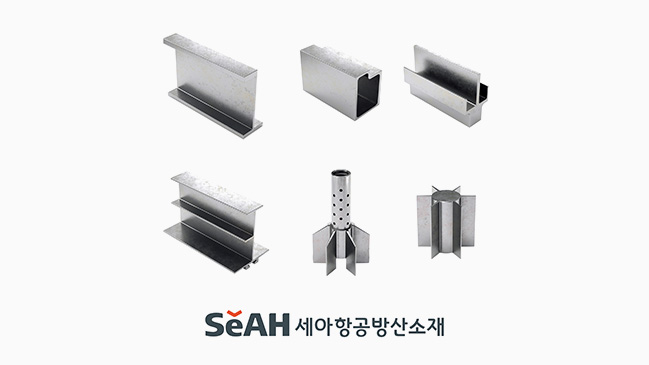 (Photo: 2000 and 7000 series high-strength aluminum alloy products for aerospace and defense purposes to be introduced by SeAH Aerospace & Defense.)
SeAH Aerospace & Defense will participate in Farnborough International Airshow 2022 taking place in London, U.K., the largest air show in the world.
Farnborough International Airshow, together with Paris Air Show, is one of the largest air shows in the world and is held at the Farnborough Airport outskirts of London every other year. This year, approximately 1,500 companies from 48 countries have signed up for the show from July 18th to 22nd. Global aeronautic, space and defense companies, including Boeing, Airbus and Lockheed Martin, as well as Korean companies, including KAI and Hanwha Systems, are to participate in the show.
SeAH Aerospace & Defense is the only Korean company that supplies the aluminum alloy parts for civil aircrafts to the global makers, such as Boeing. SeAH Aerospace & Defense was established as SeAH Besteel Holdings acquired the manufacturing facility of Arconic Corporation located in Korea in 2020. SeAH Aerospace & Defense will exhibit its aerospace parts for Airbus A320 and A330 made by the drawing process and the aluminum alloy parts for the wings and the fuselages of Boeing 737, 767 and 787 made by the extrusion and forging process.
SeAH Aerospace & Defense manufactures a variety of aluminum alloy parts for civil and military aircrafts, as well as the urban air mobility prototypes and supplies them to aerospace and defense industries in the world. The company expects that the Airshow will provide an excellent opportunity to introduce its aerospace parts manufacturing capacity to the global market and plans to actively imprint its status of the only Korean aerospace aluminum alloy parts supplier in the minds of global buyers, as the world is entering into the post-COVID period, the manufacturing of civil aircrafts by Boeing and Airbus is increasing, and the demand for aerospace parts is sharply increasing.
A SeAH Aerospace & Defense person commented, "we expect that SeAH Group will gain a wider recognition by the global aerospace parts market by participating in Farnborough International Airshow. We will continue to strengthen our global competitiveness by strengthening our relationships with the global customers."
List